Welcome...
For notification letters regarding meal benefits, please contact Kimberly Luvisi.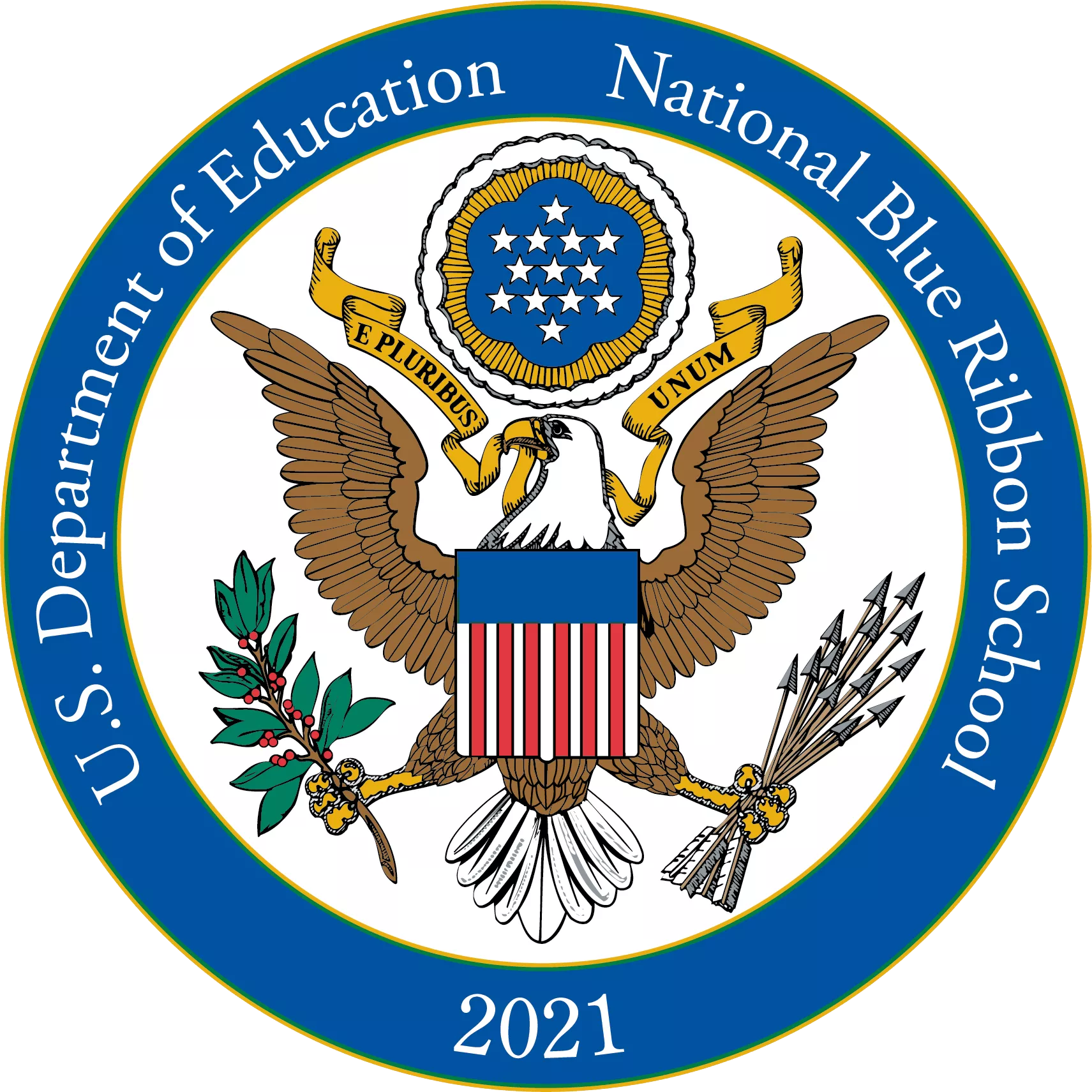 U.S. Secretary of Education, Miguel Cardona, announced that University High School (U-High) was named one of the country's National Blue Ribbon Schools for 2021. The recognition is based on a school's overall academic performance or progress in closing achievement gaps among student subgroups. U-High was the only high school in the state of Arizona to receive this honor in 2021. The U-High administration, teachers, and staff are passionately focused on the academic achievement of every student. We challenge students every day and provide them with resources and supports to ensure student success.
All core classes at U-High are at the advanced, pre-AP, or AP level. Tolleson High School staff teaches electives which include AP and general electives, such as dance, ceramics, art, and CTE programs. We offer AP Spanish, psychology, music, and computer sciences. TUHS provides social opportunities for U-High students, including diverse electives and extra-curricular opportunities that support a healthy, well-rounded student. Our students enjoy a small learning community while experiencing the opportunities of a 6 A comprehensive campus.
A Message from Principal Vickie Landis
Welcome to University High School!
I would like to welcome and introduce you to one of the best public high schools in Arizona. Recognized by US News and World Report as a leader in the state and nation and celebrated as a 2021 National Blue Ribbon School awardee, University High School in Tolleson is a free, public, college-prep high school.
Our school offers all advanced, pre-AP, and AP classes in the core areas. However, University High students also participate in a larger comprehensive school, Tolleson High School, allowing them access to a variety of electives, a state-of-the-art performing arts center, West-MEC programs, JROTC, a world-qualifying robotics team, a multitude of clubs, and the opportunity to compete in sports at the 6A level.
Our school offers twenty-two Advanced Placement (AP) classes and eight different dual enrollment courses, thus allowing students to graduate with college credit.
University High graduates are college- and career-ready and are prepared to succeed and excel after high school. Our students attend community colleges, as well as prestigious universities, locally and throughout the country, including Harvard, Columbia, Stanford, and the US Naval Academy. Others opt to join the military or attend trade schools and do so with steadfast confidence.
Our students are highly motivated and learn to think critically. Through their rigorous experiences, students work in a family-like environment as they forge close relationships with their peers and with their teachers. With 15 years of tradition and experience in the West Valley, our students have the successes, scholarships, and opportunities that make us proud and serve as a testament to their grit and perseverance.
The West Valley community has access to a free, high-quality, college-prep public high school right in their neighborhood. Choose to be part of the University High legacy and enroll your student today!
Yours in Education,
Vickie Landis
Vickie Landis
Proud University High School Principal